The greatest compliment we can receive is a referral of your friends and family to us. We are so thankful for the trust that you have placed in us over the years. We strive to grow in our knowledge of senior care and be a continued resource to the greater community.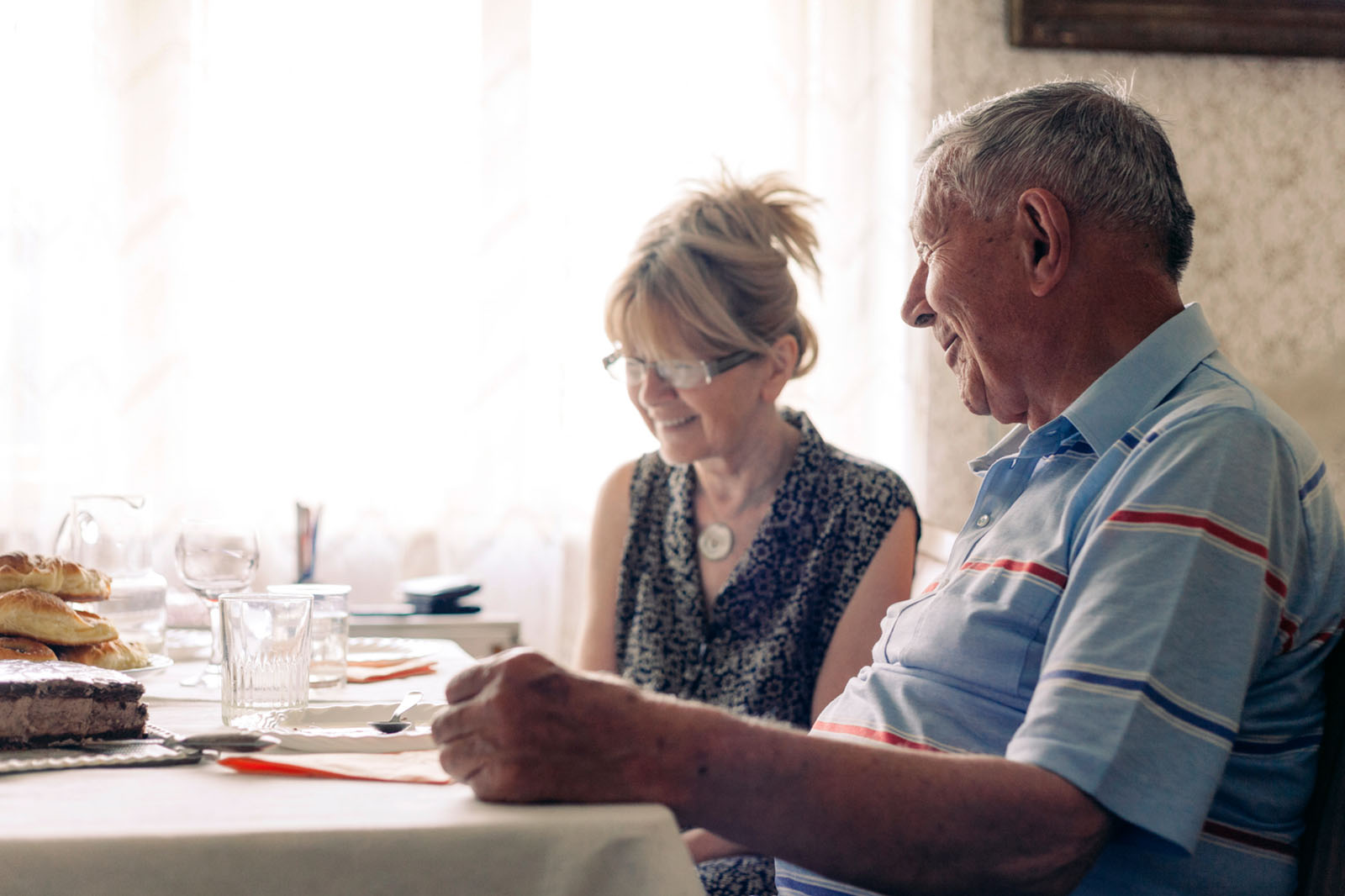 "Senior Provisions is absolutely top notch. Amy and her team truly take the time to listen to your concerns and then share their VAST knowledge and the options available to you. We learned so much from them in working on my mom's future options and care. Their passion for the senior population is quite evident, and you will get the very best from them for your loved one. You are in excellent hands with this team."
"Just wanted to thank you once again for all the assistance you recently gave me with my father. Even though the VA had provided a caregiver for 2 hours a day, 5 days a week, it just wasn't enough, so I missed a lot of work which hurt me emotionally and financially. Hearing from you was such a blessing! Your guidance on how to get the proper care for my father was a tremendous burden lifted off of my shoulders!!"
"I worked with Senior Provisions to help a client find a more affordable assisted living apartment. They came through with flying colors! She helped me negotiate a price that saved my client over $5,000 at move-in and more than $2,500 per month from where the client lived before! They are a trusted resource to a senior and their family and will always do what's best for their clients. I highly recommend Senior Provisions."
"Senior Provisions provided much needed and much appreciated advice, assistance, and support to me when I needed to find a senior living facility for my mom who suffers from Alzheimer's. They displayed the utmost in professional courtesy and ability and did so with great compassion. I would recommend Senior Provisions to any family seeking assistance placing their family member."
"Senior Provisions goes above and beyond to help families and seniors find the best care. I have worked with them several times and have never been disappointed. Once they find an Assisted Living for a loved one, their help doesn't stop there. They remain as a support system as the needs of the family and senior change."
"Our Senior Provision's advisor has been adopted by our family as a third daughter! She went above and beyond to assist my parents in the most difficult transition from independent living to assisted living. She was a true God send. THANK YOU!"
"Dear Senior Provisions, Merry Christmas! Thank you for finding such a wonderful place for Sandra. Your advisor was so much help in matching our needs with a great home. Many Blessings to you and your family!"
"A huge THANK YOU to Senior Provisions for finding a wonderful skilled nursing home for my mother, who has Parkinson's. I was at my wit's end trying to navigate through all of the options and information, and they stepped in to find the perfect place. Mom is very happy there and is receiving the care she needs, and I no longer constantly worry about her falling or needing help."
"Senior Provisions came to the rescue on Friday afternoon when my family thought we were out of options for my mom. They led us through the selection process. And helped us understand all of our options. We were able to stay within budget and within a comfortable commute from our home. Senior Provisions is truly a blessing."
"If you ever need assistance in placing a loved on in senior care, these folks are the way to go. It's such an overwhelming undertaking. Senior Provisions helped so much. We had just about given up finding a place within our budget and were feeling a little hopeless. They found a beautiful home. Thanks Senior Provisions!"
"Wonderful and compassionate staff! Love working with them!"
"Thank you so much for everything you did for us! My mom is thrilled and my sister and I feel relieved knowing she's going to be in a good place. She's really excited and I think ready for the change."
"Senior Provisions completely changed the way I thought about selecting an assisted living provider for my mother. Their caring yet business-like approach was very helpful during a time when emotion could have easily taken control of an important decision-making process."
"I had the pleasure of working with Senior Provisions over the course of a year. During that time, they proved to be incredibly helpful and knowledgeable. They always had an efficient strategy lined up to make our work go smoothly and were excellent in communicating the family's needs. They are very thorough when working with their clients to establish the best fit for their needs. They are the epitome of good character and ethics. I would highly recommend Senior Provisions to families and communities alike."
"You are guardian angels! Your team is caring, efficient, hard working, working so timely and with excellent follow through skills, without your effort my father would still be in Indiana. You went above and beyond in finding my Dad a place he could call home in Georgia. I would highly recommend your services to anyone who needs assistance finding placement in the future."
"Senior Provisions is a true lifesaver! You have helped our family countless times – your advisor is an absolute angel and her suggestions and advice were so helpful as we continue to support my 89 year old mother in her elder years. She helped us find an excellent assisted living facility when my mother fell in her home and could no longer live there independently. Senior Provisions continues to return my phone calls and give excellent guidance as we face aging and daily living issues with my mother. We are so thankful and absolutely recommend their services!"
"Thank you, Senior Provisions! I never imagined that finding appropriate care for a loved one could be so difficult. Your knowledge, resourcefulness and compassion have been invaluable."
"I am grateful for your ministry! Your presence last night was such a tremendous encouragement to me, although I wish that our paths could have crossed 10 years ago. I am sure that it would have made a huge difference in my ability to help my wife and sister to make wiser decisions along the way. Nevertheless, you are a going to be a huge blessing to our people as we help them to prepare for the future!"
"Dear Ms. Hentschel, Your advisor has worked miracles for our family….. With her guidance and help, my husband, was placed in a wonderful nursing home along with Hospice Care. She was there every second to ensure a smooth transition from the hospital to the home and has followed up every day since he was placed in the facility. Her professionalism along with her compassion is truly an asset to your company. I wanted to let you know and to also say thank you for allowing my family to be able to work with such an Angel."
"Senior Provisions was such a big help to our family. My mother-in-law was diagnosed with dementia and then had a medical emergency which put her in the hospital. We knew she would not be able to return home, and we were scrambling for answers. We were referred to Senior Provisions by a family friend that works in the senior care business. When I called, they immediately put us at ease and let us know that they were there to help. Their recommendation led us to what we felt like was the perfect place. I so much appreciate Senior Provisions' help, kindness, and support."
Founded in 2011, we are a family owned, faith-based company that helps clients find True Solutions to their senior living and care needs. Our services are No Cost to families because of our partnerships with vetted senior living communities and home care providers. We provide resources to our clients and strive to advocate for improved quality of senior care.