Your NO COST Personal Guide to Senior Living and Care
Whether you are looking for care at home or need to move into assisted living or memory care, we have the best provider for your specific needs.
Are you looking for active senior living, assisted living, respite or memory care?
Start Now
Do you need help at home with companionship, personal care, meals, or transportation?
Click Here Now
Could you benefit from more education, a support group, or other resources?
Find Out More
Your first conversation is with our Client Care Coordinator who will gather your information and immediately provide you with the RESOURCES that you need.
Next, you will be connected with a LOCAL senior care advisor who will further review your options with you and make recommendations.
If you are considering senior living, your local advisor will set appointments and tour with you to ADVOCATE on your behalf.
Your advisor will help you UNDERSTAND your options and review the information that you have gathered.
After you make your decisions, we will help SUPPORT you with additional resources through this transition.
Still not sure? Give us a call today and we'll help you figure out the next best step.
We will NOT share your personal health and financial information without your expressed permission with 3rd party providers.
We will NOT give sales representatives your contact information to bombard you with emails, texts and phone calls.
We DON'T believe that anyone should gain financially by USING your name and acting as your representative without actually doing the work and without your consent.
We are local advisors who have met first hand with our partners and know the communities that we recommend. We will NOT give you a referral that we have not vetted.
We are here for you and will not simply move your family and then NOT return your calls and emails when you need help in the future. You can count on us.
"Thank you once for all the assistance you recently gave me with my father. The VA couldn't provide the amount of care that was needed, so I missed a lot of work which hurt me emotionally and financially. Your guidance was a tremendous burden lifted off of my shoulders."
"Thank you, Senior Provisions! I never imagined that finding appropriate care for a loved one could be so difficult. Your knowledge, resourcefulness and compassion have been invaluable."
Senior Provisions is a true lifesaver! You have helped our family countless times – your advisor is an absolute angel and her suggestions and advice were so helpful as we continue to support my 89 year old mother in her elder years. She helped us find an excellent assisted living facility when my mother fell in her home and could no longer live there independently. Senior Provisions continues to return my phone calls and give excellent guidance as we face aging and daily living issues with my mother. We are so thankful and absolutely recommend their services!"
"Thank you for all you did to help me get my mom in a wonderful community to get the care she needs. She loves her new home and is adjusting so well. You truly were a Godsend and an answer to prayer! I really didn't know what to do, but your intervention opened the doors to make things happen. I will always be incredibly grateful for you. Thank you for allowing God to use you!"
Frequently Asked Questions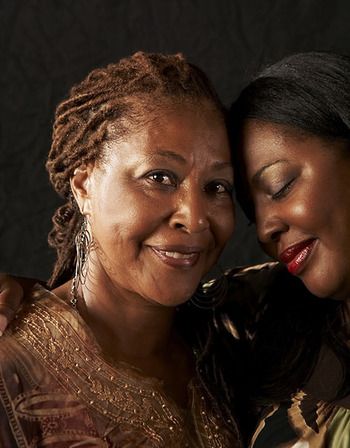 How do I know what level of care my loved one needs?
Your loved one's doctor is the best resource for determining their care needs. Every person is unique in their needs and level of function and we can recommend providers at every level of care. Each senior living community will do their own assessment and make a final recommendation prior to admission.
Are there requirements for admission to assisted living?
Depending on your state regulations, the admissions criteria will vary.  Assisted living staff will do their assessment based on activities of daily living, bathing, dressing, grooming, toileting, and feeding. Many factors come into play, including the regulations of the state, the policies of the senior care facilities and the individual staffing situation in a specific community. Our service provides you with a local advisor who knows the communities and will refer you to the right one for your needs.
How much does senior care cost?
Cost for senior living care  is dependent on level of care, size of the apartment and the level of amenities the community offers. Average range for 24 hour of assisted living is $3000-$4000 per month. For those that prefer to get care at home, the average hourly rate is $25-$35 per hour. As you need more care, the costs will go up. We can help you plan with your resources in mind.
Who pays for senior care?
Private long term care (LTC) is paid for with private savings and income. There are some LTC insurance policies and access to some veteran's benefits that will cover some of the cost. Medicare and health insurance DOES NOT cover long term care, only short term rehab and short term home health. Our advisors will walk you through your options for covering the cost and help you maximize your resources.
How many communities should we tour before making a decision to move into senior living?
We can help narrow down your options to the top three best choices for your individual needs and wishes. In fact, 88% of our clients choose the first community they tour. We listen to you, don't waste your time and get it right! You should never have to select a community from a list.